Debate rages in Germany over listing Iran's Revolutionary Guards as 'terrorists,' with opposition politician Norbert Rottgen tweeting "You have to Decide Now."
Rottgen, a member of the Christian Democratic Union and parliamentarian, has been at loggerheads with Foreign Minister Annalena Baerbock, a Green, since Baerbock announced October 31 that the European Union was considering sanctioning the Guards (IRGC).
In October Rottgen charged in the federal parliament that "Germany was doing too little" in following a "policy of minimal pressure" over Iran that abandoned "protestors." Baerbock responded by saying "we are not letting up…and would try to get more sanctions packages on the way."
Rottgen this week returned to the attack, dismissing what he said was the German foreign office's argument that a 'terrorism' listing required "investigations or a judgement on terrorist offenses in a member state of the EU." Rottgen was quoted on ProSieben television that a designation could equally be based on a "judgement against the Revolutionary Guards for terrorism by an American federal court." He said the German public was being "deceived."
In his tweet Friday Rottgen wrote that designating the IRGC would be "against the mullah regime" and was overdue: "You have to decide now. Either you are for the revolution of freedom or you are for the regime."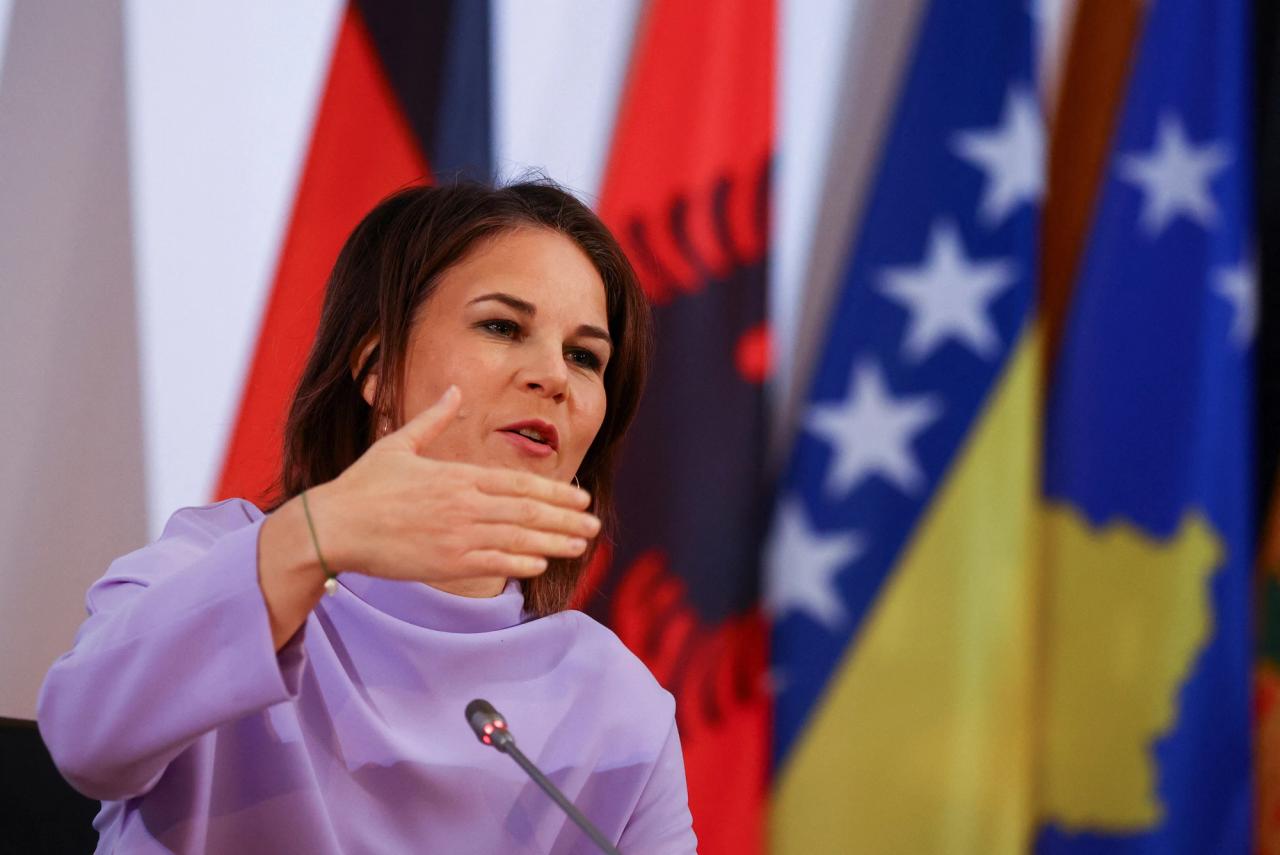 The politics of sanctions
The EU earlier in December designated 20 people and Iran's state media over alleged human rights abuses, including IRGC commanders, mainly in the Kurdish and Baluchi areas where violence and deaths have been concentrated in current unrest. But neither the EU nor Germany, as yet anyway, have sanctioned the IRGC as a whole. Neither, apparently, has the United Kingdom, despite claims to the contrary by James Cleverly, the foreign secretary.
The United States in 2019 put the IRGC on its list of 'foreign terrorist organizations' as part of the 'maximum pressure' sanctions first levied when Washington in 2018 left the 2105 Iran nuclear deal. The IRGC remains the only case of part of a sovereign state's armed forces being listed as a 'foreign terrorist organization.'
The EU began designating groups as 'terrorist' following the 2001 al-Qaeda attacks on New York and Washington, although the process has been criticized by civil liberty groups as being extra-judicial and politically motivated. The latest list of 21 has seven Palestinian groups, including Hamas, as well the Lebanese Shia party Hezbollah, the Kurdistan Workers Party, and the Tamil Liberation Tigers. It also includes the Iranian intelligence ministry's internal security directorate.
Bikers and hit squads
While such listings have been questioned as "emotionally charged," ineffective or counter-productive, some Iranian opposition groups and US hawks have long made a cause celebre of listing the IRGC. Recent media reports in both Europe and Israel – one of a German-Iranian biker directing 'hit squads' from Tehran – have help pump up their calls.
One German TV station has cited "security sources" detecting an IRGC hand in plots to attack Jews. The Jerusalem Post December 18, under a picture of Iranian Guards, bemoaned Germany exporting $1.2 billion in goods to Iran from January to October 2022 despite a "violent crackdown on protestors who are seeking the end of the theocratic state [in Iran]."
Despite bilateral trade close to €1.8 billion ($1.9 billion) in 2021, Berlin this month suspended export credit guarantees to Germany companies who had been trading with Iran despite the threat of punitive US actions under 'maximum pressure.' The German government claimed exceptions might be made on "compelling" humanitarian grounds.
Source : Iran International