Tel Aviv says it is 'ready to respond to any attack' from its neighbours as the UK, the US and Germany urge citizens to leave Lebanon
The Israeli military has bolstered its northern defences as tension with the militant group Hezbollah grow on the Lebanese border, with mounting concerns of a wider war in the Middle East.
Israel and Iran-backed Hezbollah have been locked in an increasingly fierce exchange of fire on the Lebanese border since the Israeli bombardment of Gaza after Hamas' bloody attack nearly two weeks ago.
Both Iran and Hezbollah have warned of "pre-emptive" action if Israel pushes ahead with a ground invasion, which is the anticipated next step.
Rishi Sunak and US president Joe Biden have travelled to the Middle East in the last few days, mounting a frantic effort to rein in a widening conflict.
But as the violence continued, the UK, the US and Germany issued travel warnings urging their citizens to leave Lebanon immediately.
Now, Israel says it has shored up its northern defences and is "ready to respond to any attack" from its neighbours.
"[Israel] has zero tolerance for Iran-backed organisations trying us at this time," Major Marcus Sheff, a spokesperson for the Israeli military, told The Independent.
"I think Lebanon needs to ask whether it wants to risk its future for the Hamas terror organisation. We will deal with Hezbollah as necessary. The [Israeli military] is ready, ready to respond to any attack."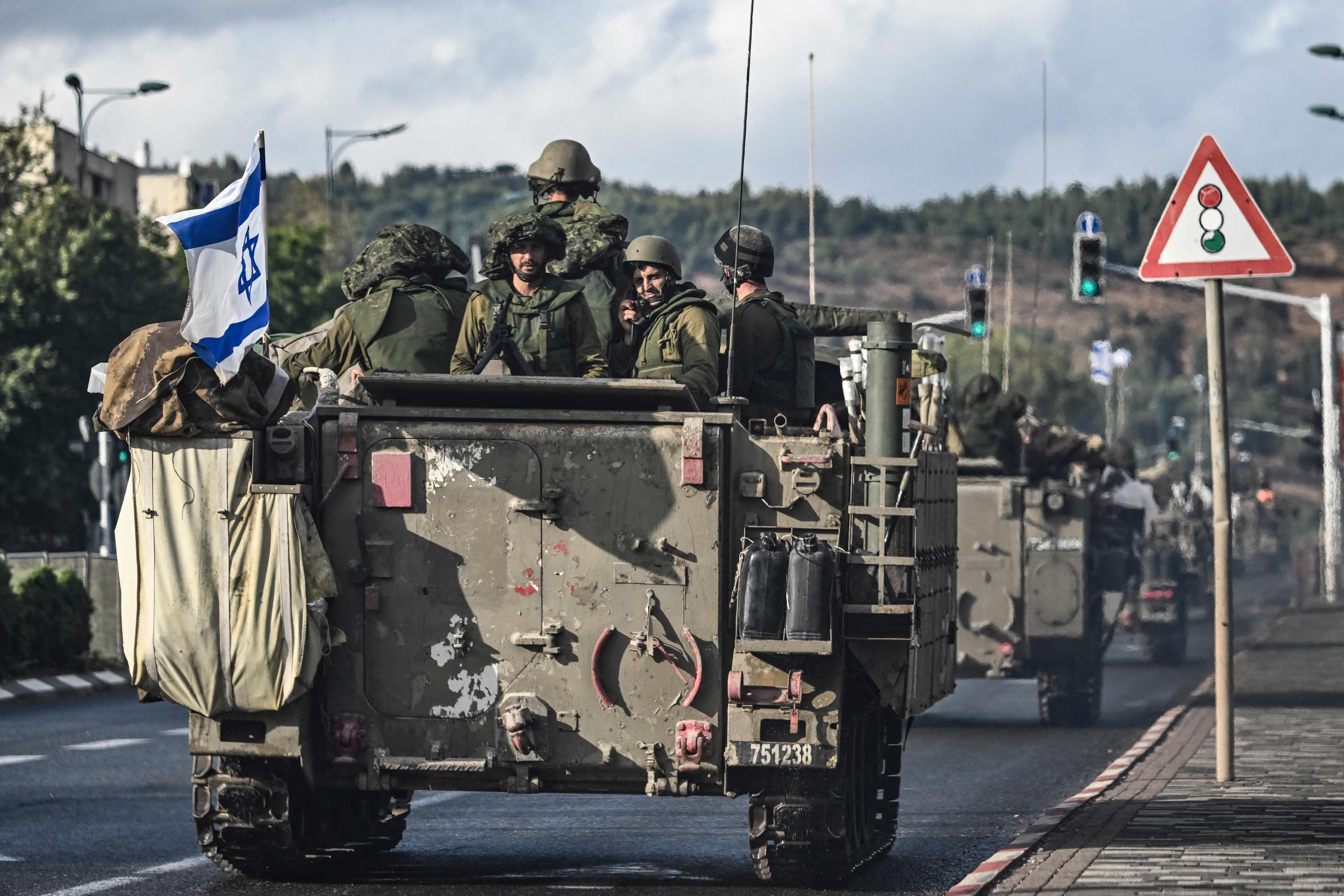 Jordan, which has been a historic broker of peace, called for an immediate ceasefire and warned that continued bombardment of Gaza would only see the conflict widen.
"The growing perception on the street, as they see the unequivocal iron clad support for Israel in this war, is that this is a Western-Arab Muslim war," said foreign minister Ayman Safadi.
"Unless we are able to stop this catastrophe [in Gaza] that anger is going to mount. All of us will pay a price."
There has been growing fury at the worsening humanitarian crisis for the 2 million people in the Strip, which is running out of food, water, fuel and power under a crippling Israeli siege. Gaza's health ministry has begged petrol stations and citizens to donate diesel supplies for hospital generators.
Medhat Abbas, the director of Gaza's largest hospital al-Shifa, told The Independent his teams were desperately searching for fuel across Gaza as their generators would shut at any moment, meaning ventilators and incubators could be switched off.
"They are searching in all gas stations to find any amount at all," he said.
The US brokered a deal between Israel and Egypt where 20 trucks of aid would be allowed into the south of the tiny strip. But rights groups say this is only a "scratch on the surface" of the needs on the ground.
"Hospitals are collapsing, lacking even basic supplies like painkillers and bandages. Disease outbreaks are inevitable in overflowing and unsanitary shelters. People are drinking seawater to try to stay alive," said Melanie Ward, head of Medical Aid to Palestine that runs clinics in Gaza.
ActionAid said that insufficient aid could lead to more innocent deaths in Gaza and that the lack of fuel in particular meant that "hospitals could stop operating at any hour".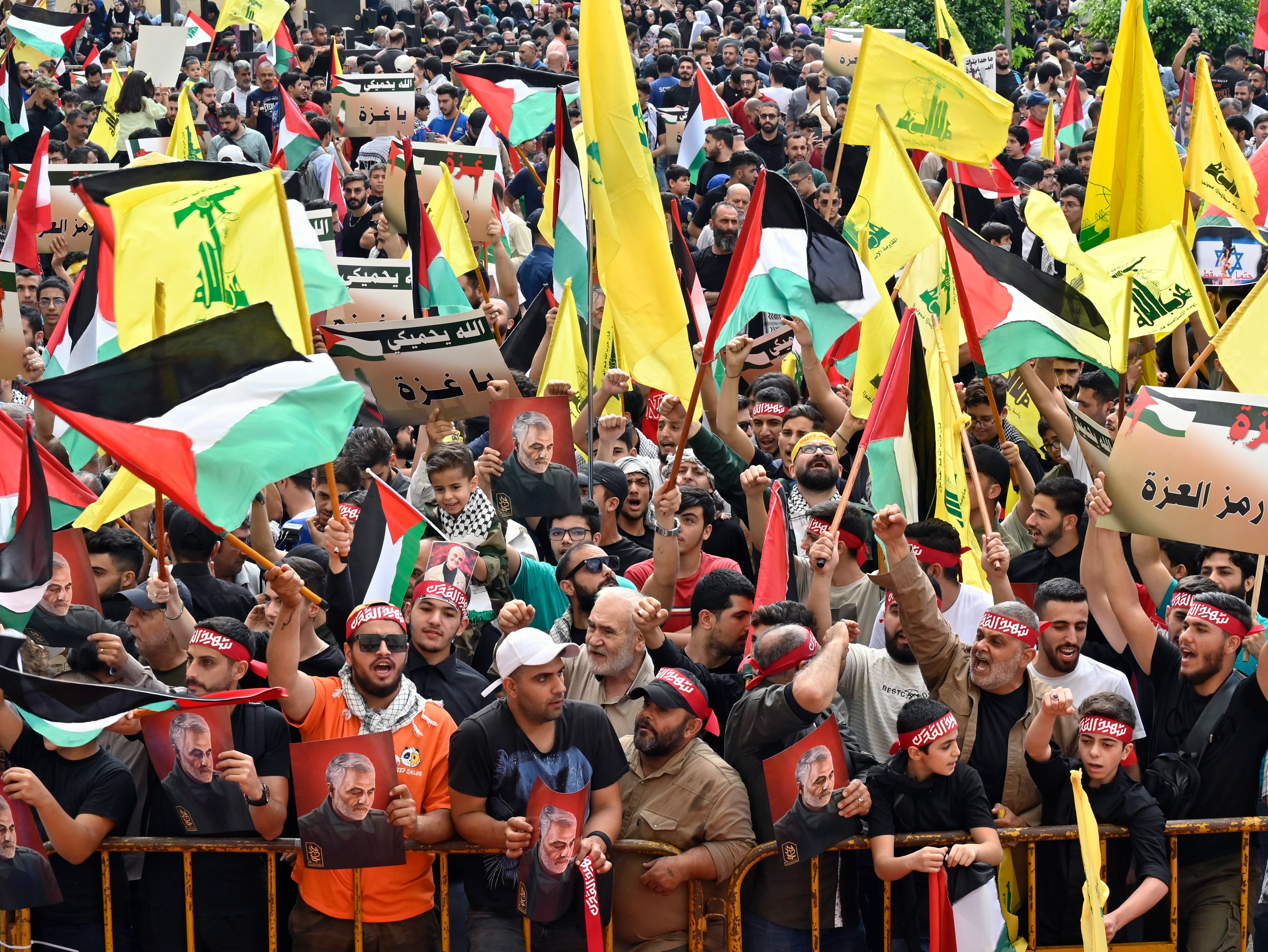 Many fear a ground invasion of Gaza will be the final touchpaper in the conflict.
Israel has repeatedly signalled an invasion was imminent but has backtracked in recent days amid growing concerns it could trigger a war with Hezbollah in Lebanon on a second front.
The Israeli military would not confirm or deny to The Independent whether they had shelved the plans.
However, on Thursday Israeli defence minister Yoav Gallant told infantry troops gathered at Gaza's border that they "will soon see Gaza from the inside", suggesting a ground invasion could be nearing.
"You see Gaza now from a distance, you will soon see it from inside. The command will come."
Source : Independent